Dear all,

I hope everybody had a very good wkend. 1st of May is Labor day and its a public holi in Singapore~ but.... JJ WENT BANGKOK!!!!!

To compensate me... She actually brought me to the dog run on the wk before the holi.
Its been such a long time since i went to the dog run and i sure miss it alot!! to be able to run freely in open space without the hussle of being tied up by the leash.
Its also good for JJ as her D40 has been lying around quite some time hahaha.
Thus tis post is very IMAGE INTENSIVE!!!

JJ Fav photo of me!



I realise that actually alot of pp thought that i am a medium size small dog, thus i took a pic of me with Mei JJ leg as a proportion guide line. haha


See i am not tt big am i??



I love running~~~~~ and i dun care how messy i will be.



We met a lot of doggies on that day but being the shy me. I rather play by myself.
This is a beautiful shiba inu i tink.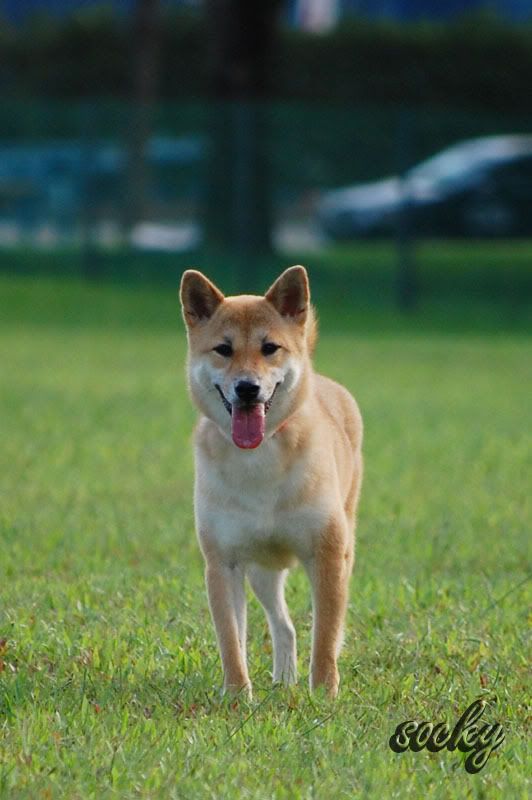 I love tis photo!!!



Tts pang kor kor stroking a handsome husky



Isn't he/she a beauty?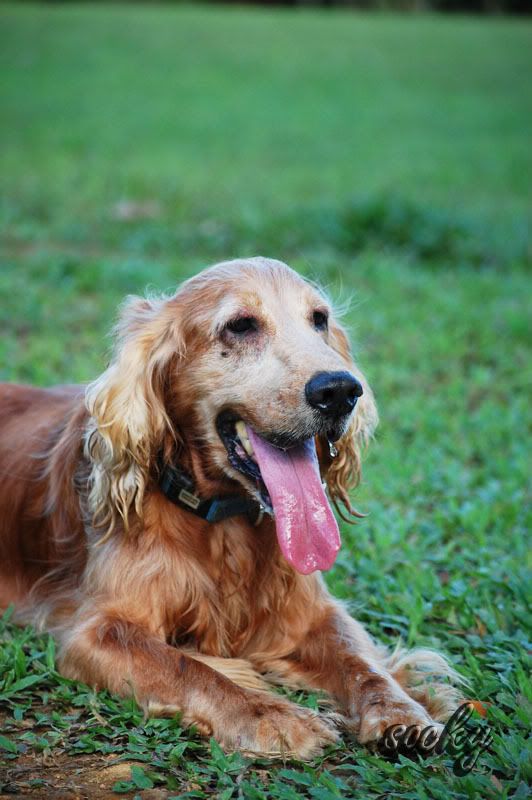 A hop caught in action!



Mei JJ love tis dog!!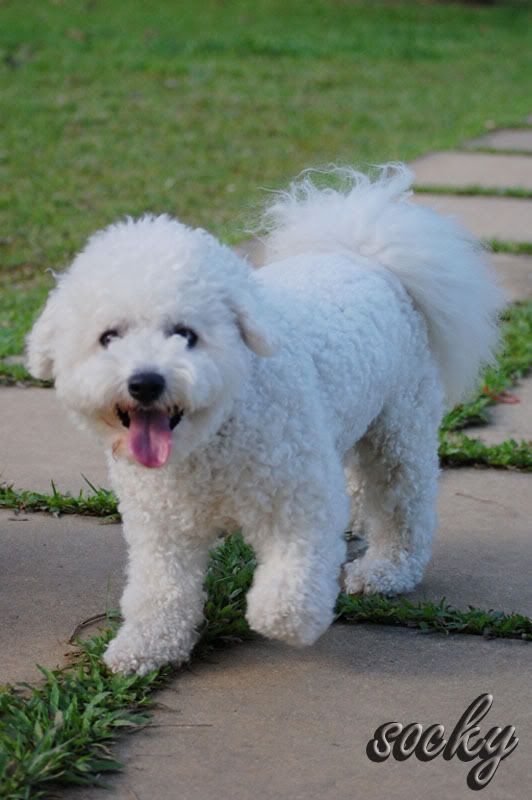 Here are some of the actions photo!



Finally.... i decided that i shall juz stick my butt and body on the bench and rest. haha



and while doing that... i did a very disgusting thing... I lick the dried bird shit from the bench.. ew.....



ok... tt all....... hahaha I know its a lot of photos and i appreciate your time to run it thru.
Please also give JJ comments on her photos! good or bad we will listen! hehehe



Next post will be JJ bangkok trip loot.... i hated alot of things tt she buy for me.......
GRRRRRR...

Lots of Love,
Sweety Chua