Hi Doggies and Girl Girl,

I wake up today to find everybody at home! Even daddy who work 24/7 is at home today! Its not a weekend. What else can it be?

Its Deepavali! Its the Festival of Light celebrated by our Hindu friends. As Singapore is a multi racial country, majors festivals by the 4 races are declared as public holi. That means no working for the hoosman!

Alrite, y do i say i been abused.


Look... they put me in the bicycle basket.. ignore my whining and continue snapping untill they got a good shot..

Then we went on a very long journey to dunno where. Upon reaching, they throw me into the water...


Look... i am so wet........

Ok.... JJ persuaded daddy to bring us to Upetagmart! Its located at pasir ris.. the other end of the island.. We live in Choa Chu Kang..... Its a endearing 45 mins car ride to there. JJ evil plan is to dump me into the swimming pool over there. Its a swimming pool meant for dogs. She suppose to bring me there the other time, but due to work and my ticks.. We cannot go...

Bibi is here too! She will be spending her wkend AGAIN at our "5 star" luxury hotel stay!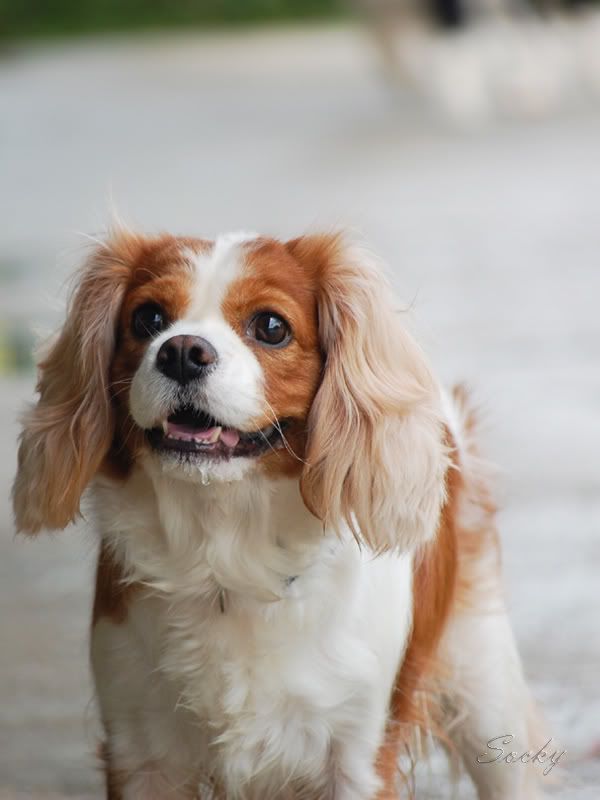 She wasn't dump into the pool as JJ is lazy scared that her long coat cannot dry properly. So she just spend her time on dry land and sniffing other butts. Boy.. i wish i had my long coat on.. Then JJ wun keep throwing me into the pool.

We met familar faces too!


This is Jewel, JJ forum friend dog. Isn't she beautiful



This is Suri. Not sure y the photo turn out to be her looking so Manly. Hehe

Both of them love to swim. too bad JJ is not quick enough to snap photos of them.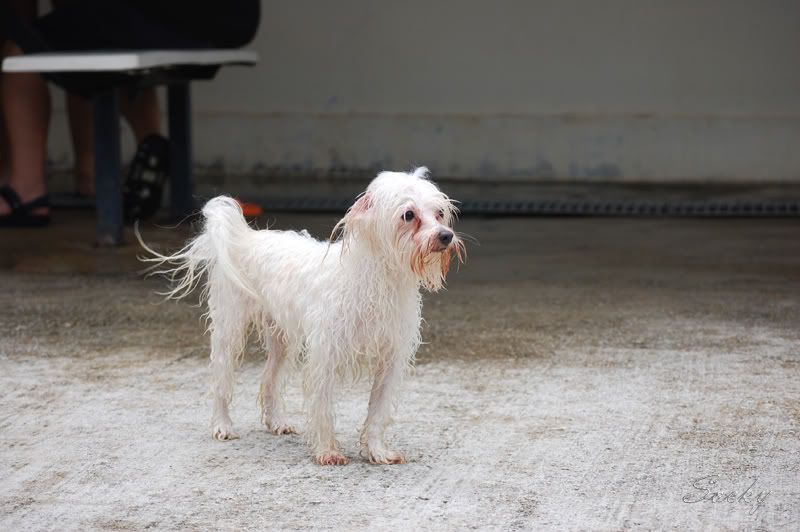 This little maltese is very cute!

Ok, here is abuse PART 2!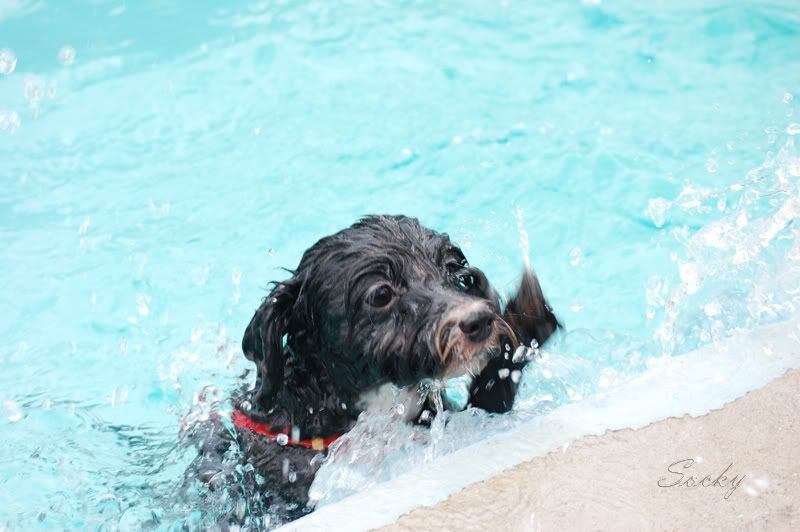 Look.. how i struggle to reach the edge, JJ they all duno how to train me to swim.



Luckily or i should said unlucky, Suri daddy volunteer to help JJ to get me swimming.



Tadaa, i got better after it! TT properly the only time i enjoyed swimming.. The other times were... hm... lets not mention abt it.. No way i am getting near that pool of bluely thingy.

O ya!!!! I met Bond!! Finally!!!!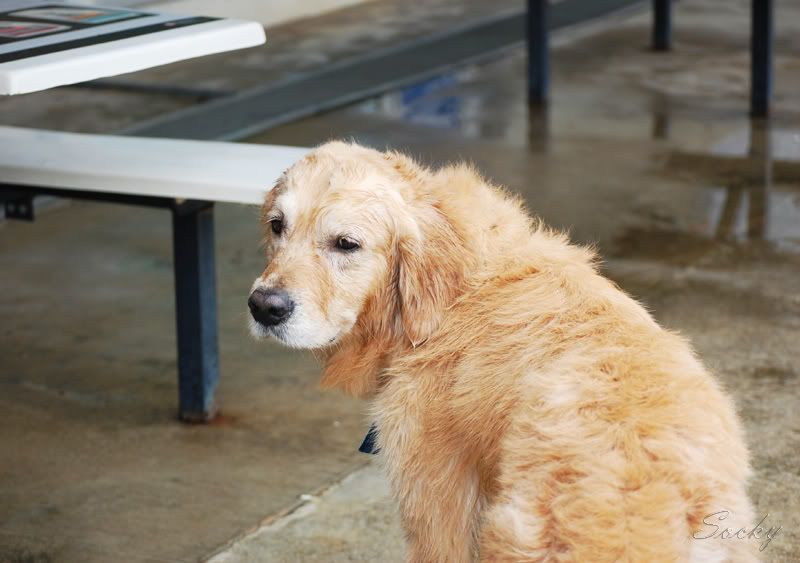 Such a coincidence, Gal Gal and JJ is determined to get a shot of us together.


This is hm.. the 2nd best group shot.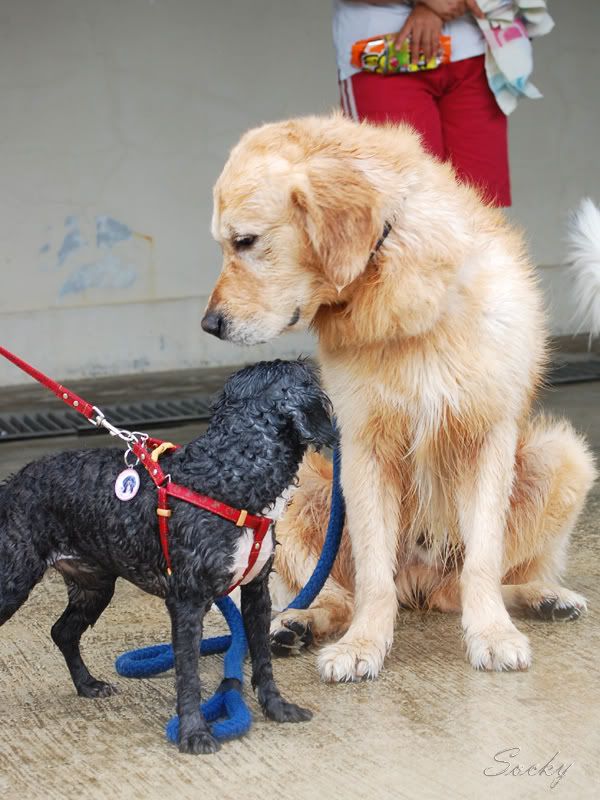 The maybe 1st good shot. JJ thinks Gal gal got a better pic of us.

Overall, i think I am dead tired.... I slept all the way back. Hehe.. Its been a long time since i got to go out, off leash and run around. I lOVE IT!

JJ is not working tomorrow. Hehe she is going to enjoy her super long wkend. She be bringing me n bibi girl for a walk tomorrow morning! Thanks to bibi girl, as she is outdoor train. The woman (JJ) cannot be lazy. Hehe

Have a nice wkend ahead everybody!

Lots of Love,
Sweety