Hi Doggies and Girlgirl,

Sorry for the very overdue post. JJ has been far too busy nowadays, coming home much later than usual. I only got the chance to blog today as she came home early, as in the usual time. Hehe

Anyway, last week was my birthday! I was suppose to join paw and the others in a BBq gathering for the Nov babies. But something crop up and we can't go.

Since i am only available in the morning, YY mummy is really sweet! She invited me n JJ to Pawtobello for a breakfast and then later to the dog run! It was so exciting.
I met a "new" friend too. actually its a friend tt i seen b4 but i dun tink i played with him. He is also called "yang yang" hehe but he is a black poodle! He is very "MAN".
I haven met YY for quite sometime. I was in my rare dog playing mode and played with YY on the car, at the cafe, at the dog run and back at the car... JJ and YY mummy were shaking their heads all the time. Haha

Look! Massive poodle gathering at the cafe! There is 7 of us. I wasn't in the picture, i think i was busy sniffing some other stuff!



Tadaa~ i love the chairs and the tables there...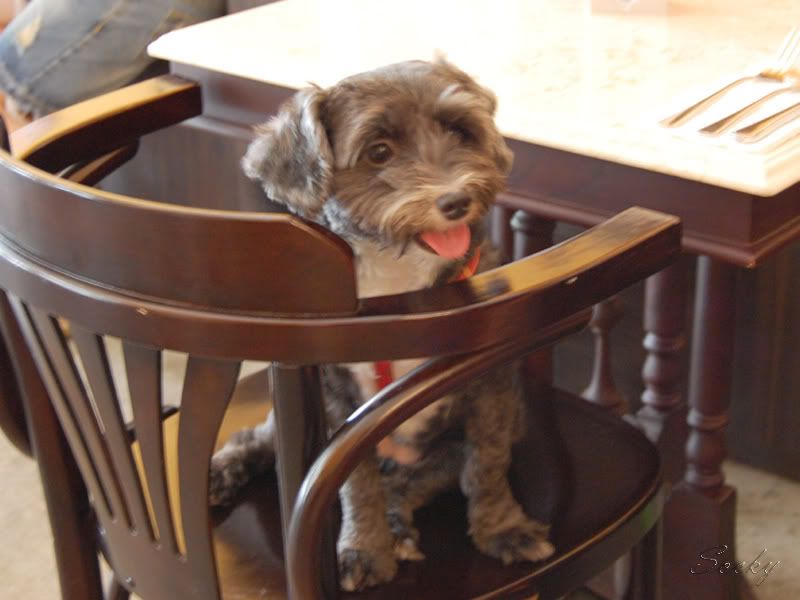 This is suppose to be YY food.. but i steal it. Sorry YY! it was too delicious to resist.



YY looking very serious!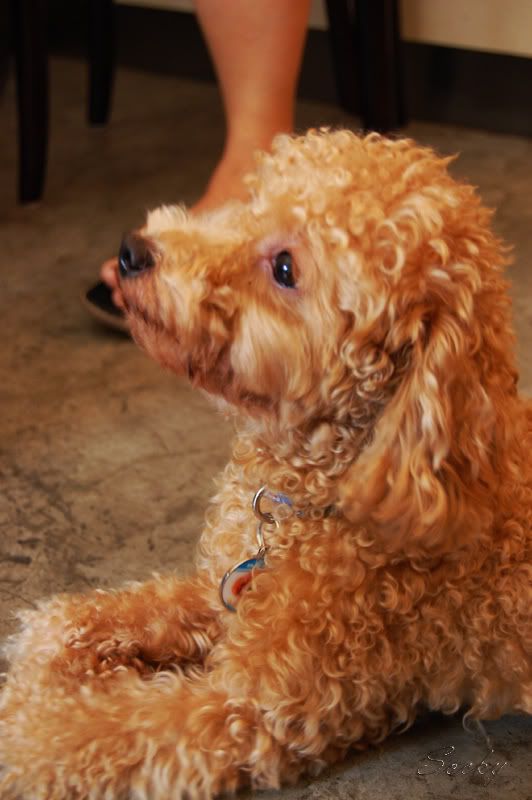 Kim! YY biological sister



YY checking out with a very small poodle pup. 4 month old only. boy she is a fiesty little thing.



The only group picture tt we manage to take at the cafe.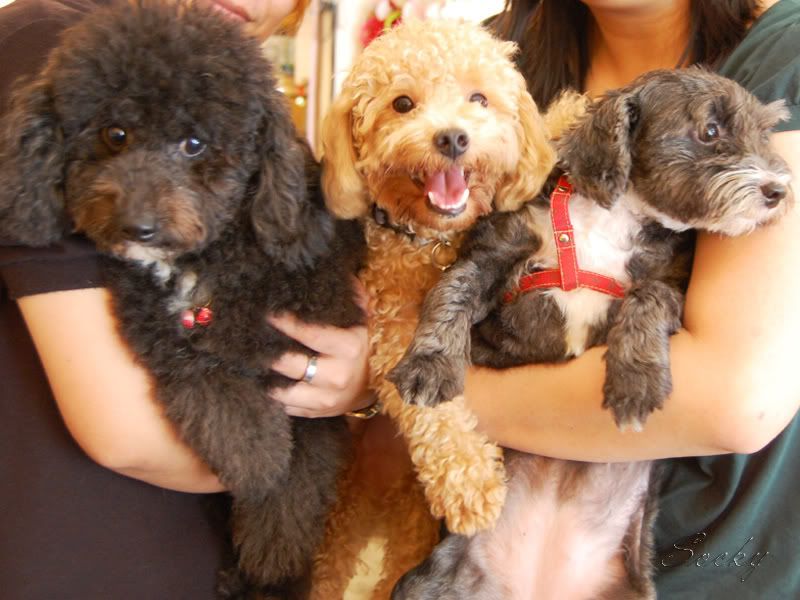 Next! Its my fav activity, The dog RUN!!!!!!!

ok... i am in my rare "self-high" mode. Check me rolling and rolling on the floor.
(JJ: ur lucky tt the patch u rolled on is not mud.. if not.... hiak hiak hiak)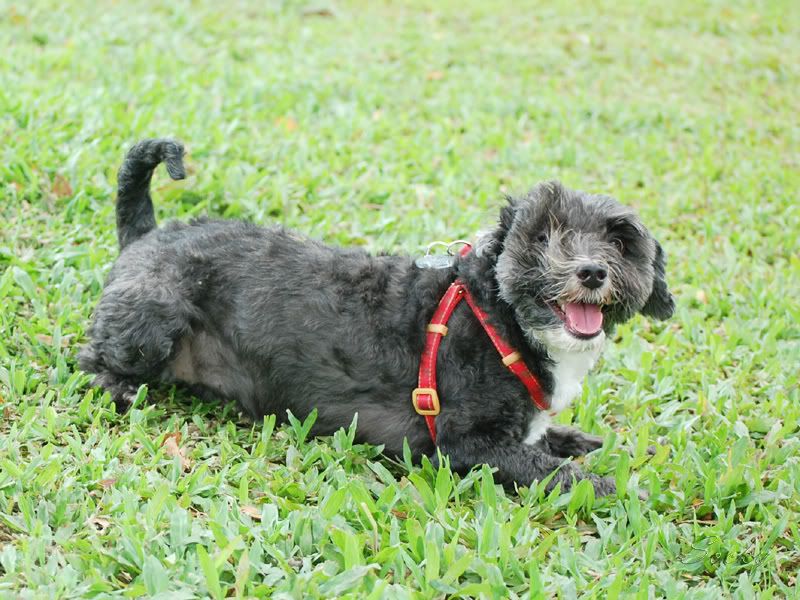 A Messy but accomplished roller!

Its YY~ JJ cannot resist taking photos of him!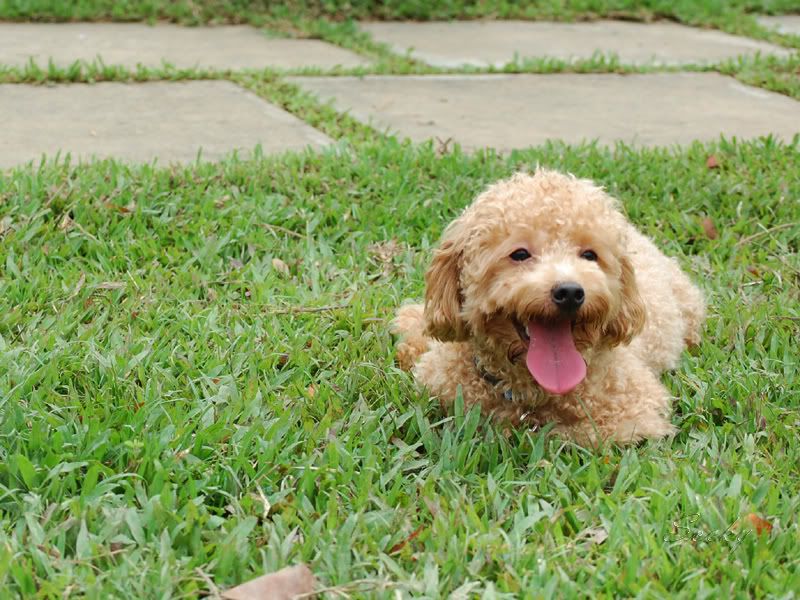 Isn't the running shots cute? JJ is testing the burst frame function of her camera. The images are slightly unfocus, She is working on it!

What do dogs do when they go dog run? They RUN!!!!



This is the other yang yang! Isn't he handsome. His mummy was worried that he will look too dark in photos. JJ showed off by saying her D40 will be able to take nice pictures of him. As i am a black dog too, if my shots turn out not all black, we dun think his will too!



I love his fur flying in the air.. Tt reminds me.. I miss my furry coat!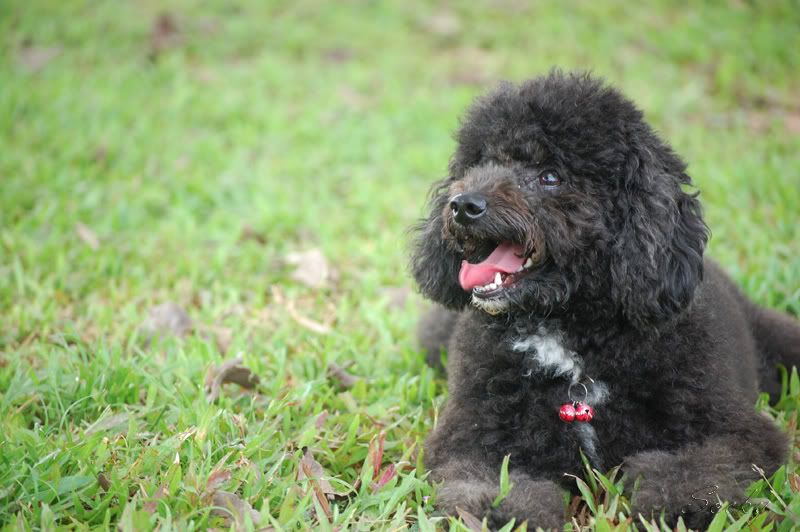 Fav shot, JJ took this so that maybe his mummy can use it as a wallpaper!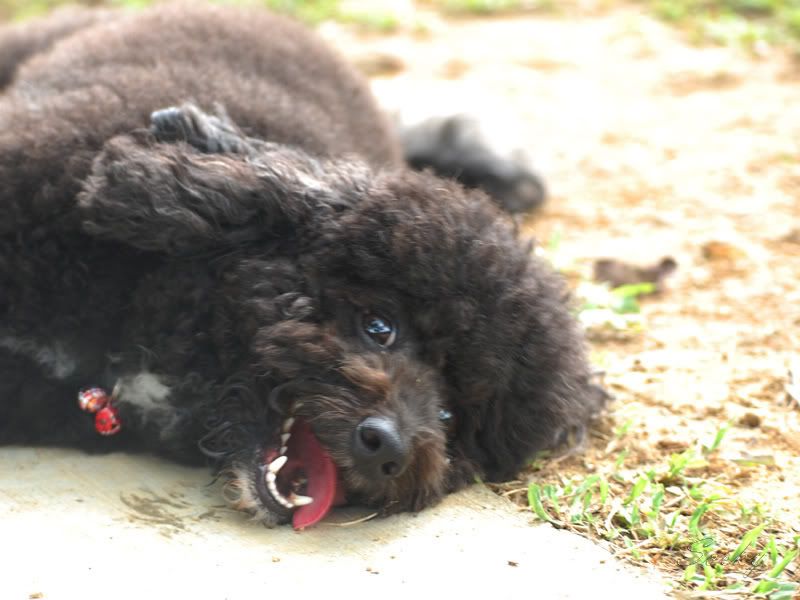 Bang!I am dead!

Group shots again!



Ok... Good times pass really fast. Even though its only a few hours but its really fullfilling!
I am soooooooo tired on tt day...



Lots of Love,
Sweety

Lets keep out finger cross and hope tt JJ will pass her very busy period quickly so that i can blog more often!