Hi Doggies and Girl girl,

Its been a while since i blog! I miss all of you. JJ had been busy for the last few weeks as the year end is approaching. Tons of projects came crashing down on her, resulting her working overtime during the days and weekends. I shall be a good girl and not disturb her.

O ya.. I gotta show u my new beloved "biggest" toy!

My BEAN bag aka Mr Bean!

Its multi function! I use it as my chew toy, my digging site, my touch down site(when i am playing snatching the toys from the hoosman, i will touch down on Mr Bean) and my latest sleeping bag!

Can you spot me??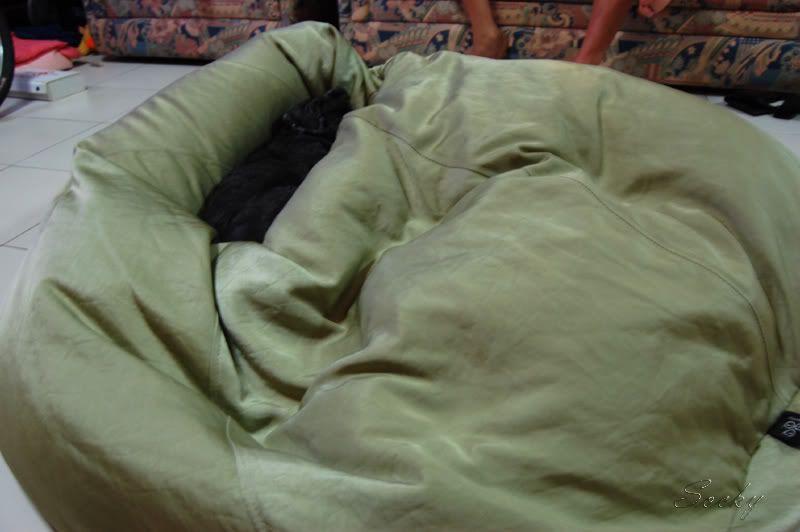 Come closer! See how deep i "inplant" myself into Mr Bean.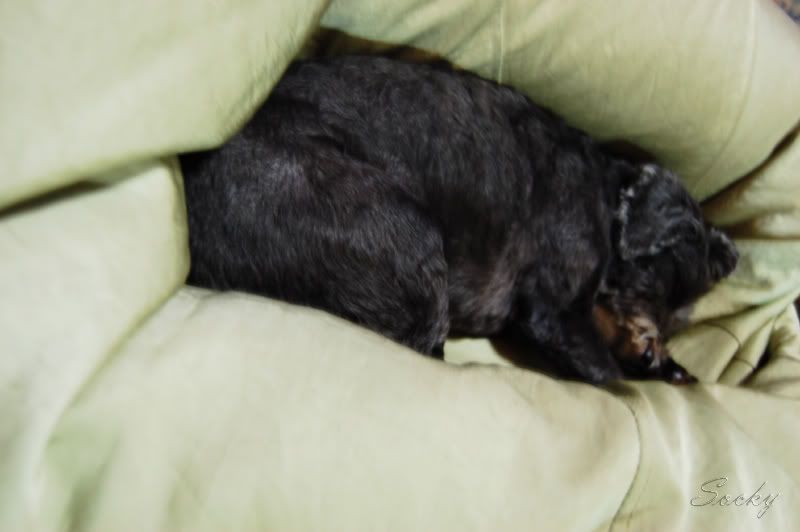 JJ say i look Very very fat here...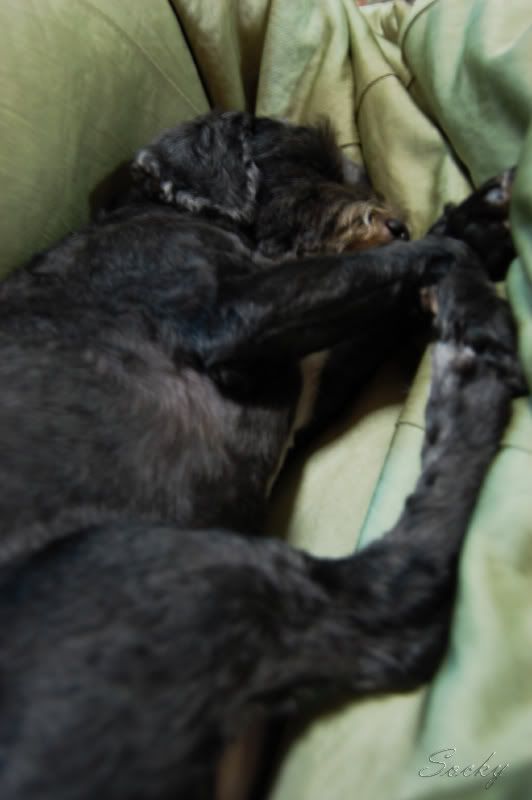 In Lala land~~~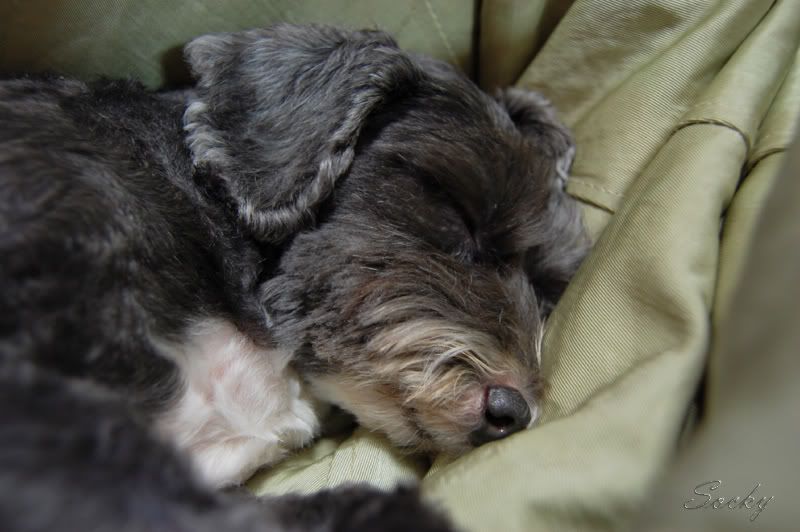 Nothing much happen, i am tickless already!!!! JJ is bringing me out for walks again! I am S O happy!!!

But.. Singapore rainy season had strike.. It gonna rain practically everyday till the end of the year. hai.. i hope it wun be as bad as we thought.

AMber: Malaysia will be raining cats and dogs also rite? Since the monsoon had arrive.....

Love all of you! thank you for the warmest concern! JJ and me are fine! its just tt we had been hindered by work.

Lots of Love,
Sweety