Hi Doggies and Girl Girl,

The wkend is finally here! One good news, this wkend, JJ do not have to go back office! She is free~~~ Finally, i am able to sleep beside her till 10+ am hehee. She is a lazy pig when it comes to waking up on a non working day.

Anyway! I love to supervise! I love to sit next to mummy when she is preparing the family meal on the floor.

First, i will sit close to her, but yet not so close for her to notice and yell at me.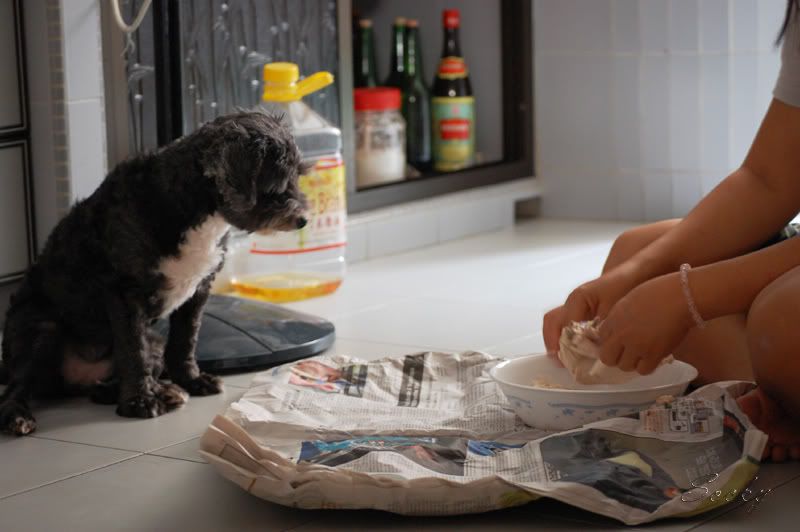 Then, I pretend to be tired and lie down, but I will inch closer to the "food"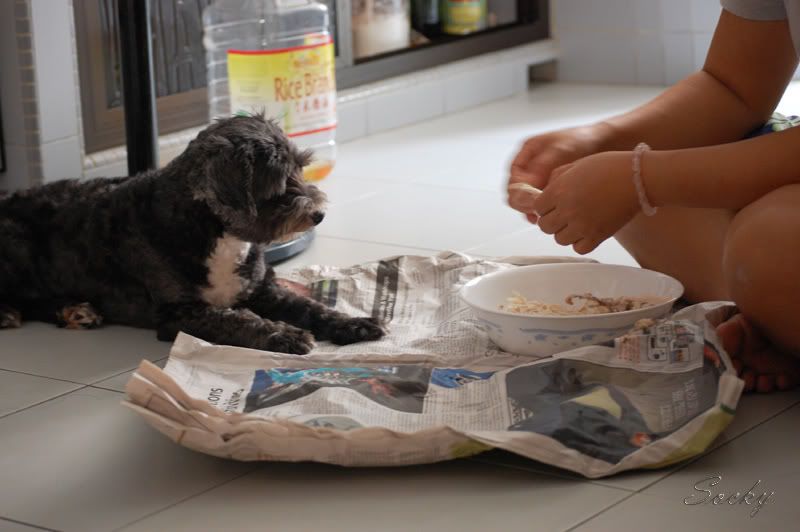 If mummy never notice, i will focus my full attention and wait patiently for any food tt fall within my mouth territory.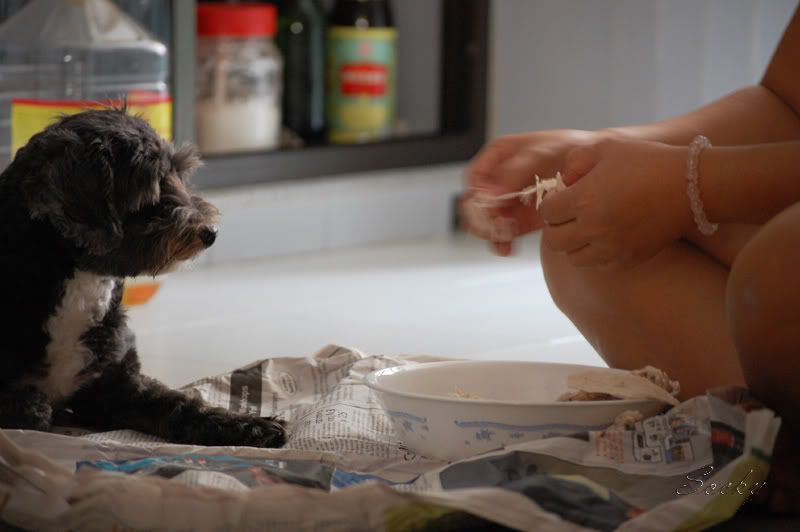 Apparently, i caught mummy attention. As its boiled chicken breast, i can eat!
Nothing in this world is for free, if u wanna get it, u gotta work for it!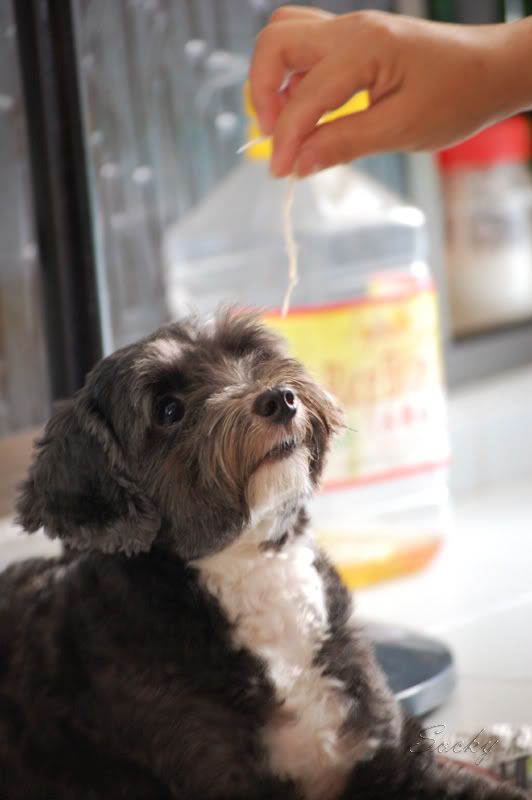 Attention and FOCUS!



Trying to snipe it off mummy finger!



Focus! Focus! never leave ur eyes off the target!



Serious looking isn't it!




Life is hard.... For tt tiny piece of breast meat, i gotta wait and wait till JJ had enough photo to satisfy her....

JJ went shopping today, she brought new stuff for me! boy i am so happy abt the new items.

Shall keep you guys in suspense first, let me find a nice day with the correct setting to take a nice photo of the new stuff that JJ brought!

TT all~

Take care everybody, Doggies in SG, weather is cold nowadays. Keep urself warm ya?

Lots of Love,
Sweety