Hi Doggies and Girl girl,

Its XMAS!!! Its finally here! Sorrying for disappearing recently, we had been a little busy with some stuff. I hope all had recieve my xmas cards~ hehe

Anyway alot of good things happen this xmas~

1st, last saturday, Daddy won a little 4d prize with my dog license no. See that 183775? Daddy brought 3775 and won himself a 300 bucks~ JJ is eyeing on a 50 bucks from him to buy treats for me as i contributed in this prize too!




2nd, I won myself a Xmas gift~ JJ post this silly pic of mine into her forum's funniest xmas outfit compeition. I am glad to say the SULKING SANTA WON!!!!
I got myself a free photoshoot session with mens @ work~ JJ say she might be bring me there for my CNY shoot~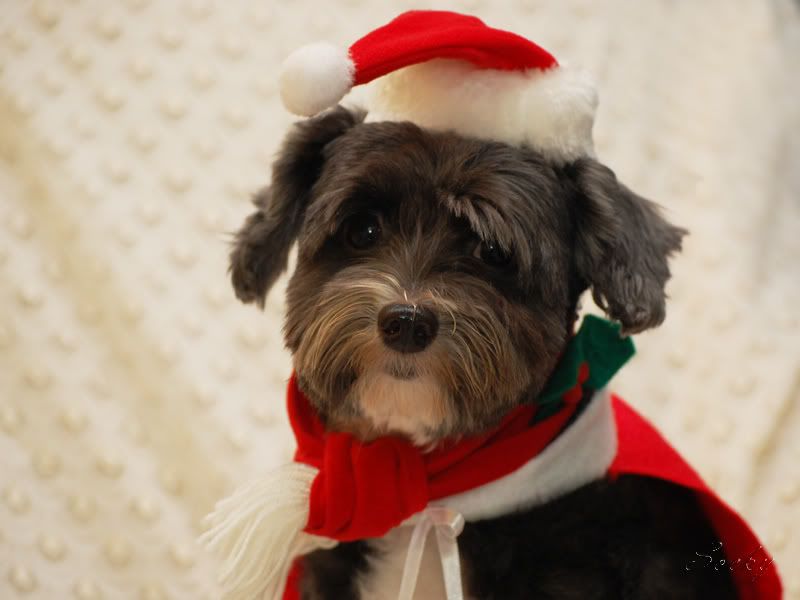 LAstly! I did a final count of all the xmas cards that is address to me~ I got 8 in total!
JJ only got 3 xmas cards from her best friend. I got 8 and best of all its coming from different country. I recieve cards from Singapore, USA, Japan and Australia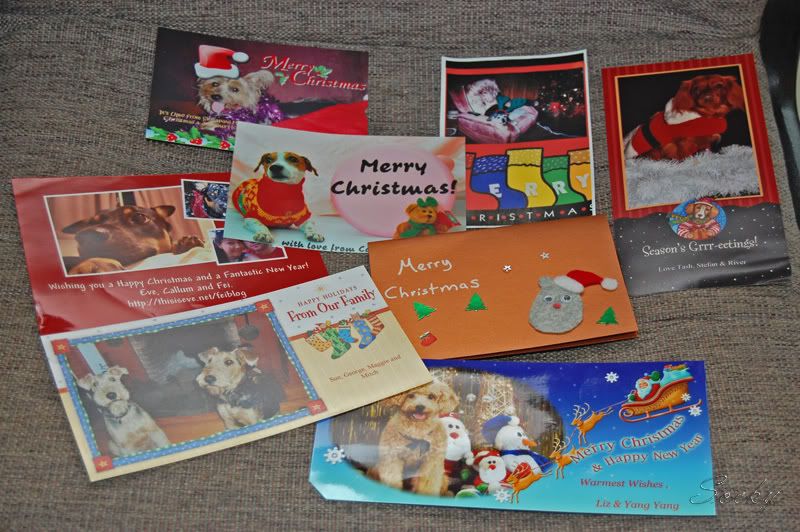 I am so so so proud of all the cards i recieve! JJ say.... i very guai nowadays. i know how to keep still while she is taking photo~ hahaha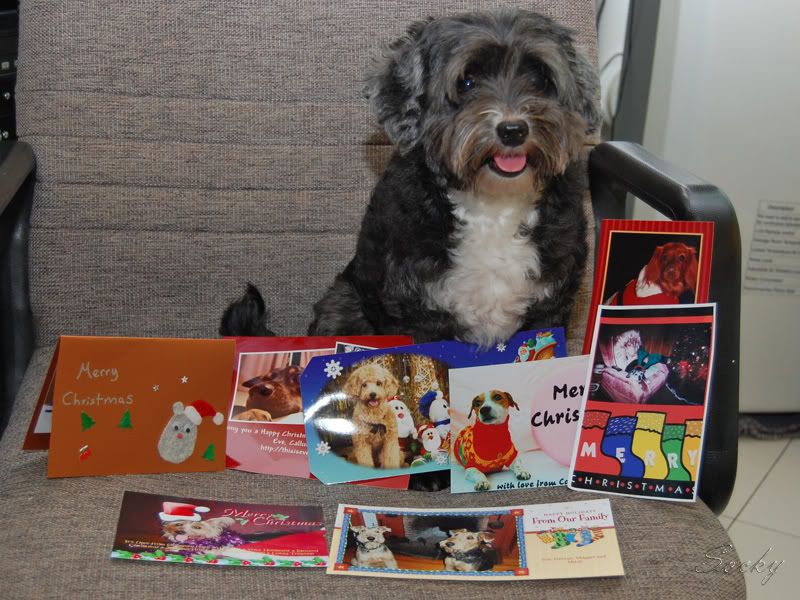 Lots of Love,
Sweety