Hi Doggies and Girlgirl,

I hope the past week is a great week for everyone~ Tml is friday!! the wkend is here~~~

Last Saturday, JJ dress me up.. like santa claus... A red outfit completed with a mini hat for dog and a scarf. Surprise rite? and its dirt cheap! JJ in total spend 4 bucks hehe. For doggies in singapore, JJ brought it from Daiso in IMM! She brought it last mth and i hope there is still stocks for everybody!

Ok, I tink. i am begining to hate taking photos... I had been dressed up, had to sit properly and must smile somemore.. Anyway... i did a pretty good job. As i left JJ vexing which photo to choose to make into a X'mas postcard~

Below is JJ fav photos:

#1



#2



#3



#4



#5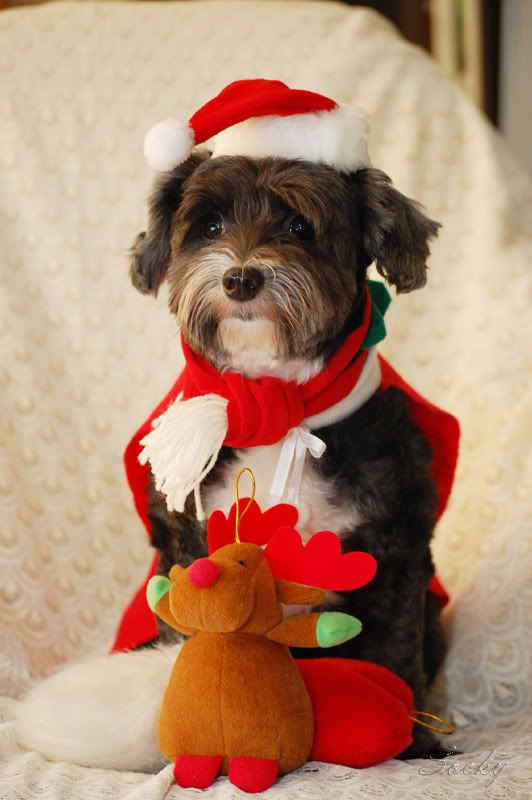 #6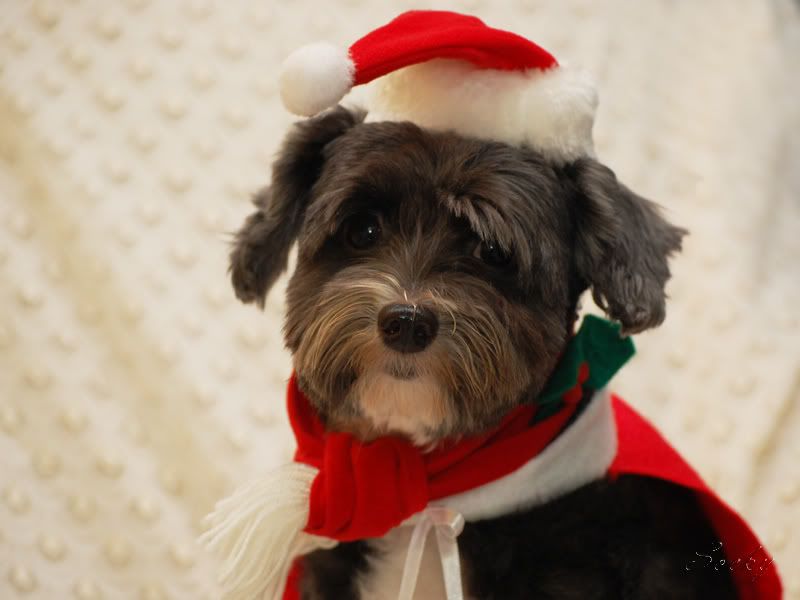 After a long discussion with pang korkor.. they decided that a Xmas card should be happy and smiling face de...
So.. they chose this!!!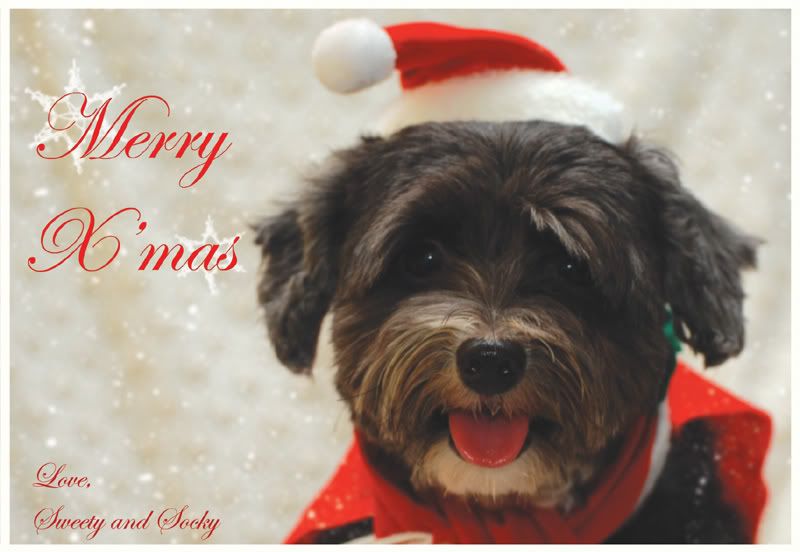 This is the final outlook tt is send for printing.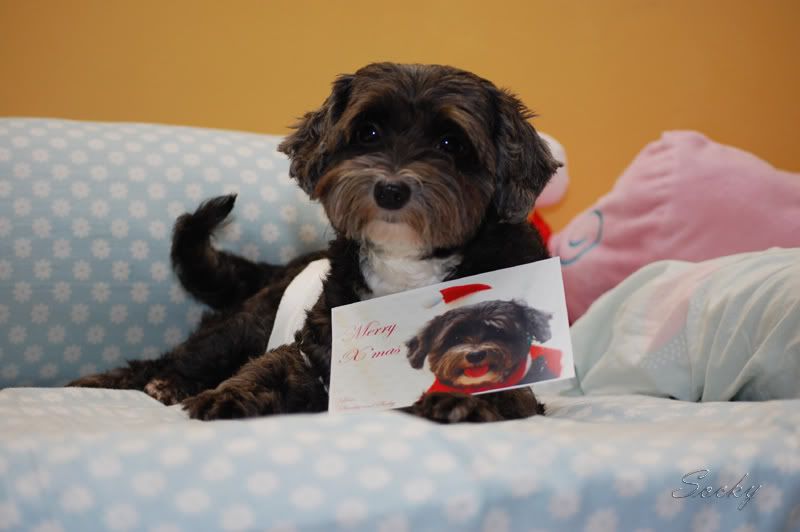 The printing is quite fast~ JJ got it in just 2 days! It arrive to us ytd and here i am with the card~

And i recieved my 1st X'mas card ever~ From our dearest Girlgirl.


Its really really lovely, JJ really like the card and your picture!
We are guessing you and Eil must be a purple fanatic hehee So cute!!! Eil Photoshop skill is good!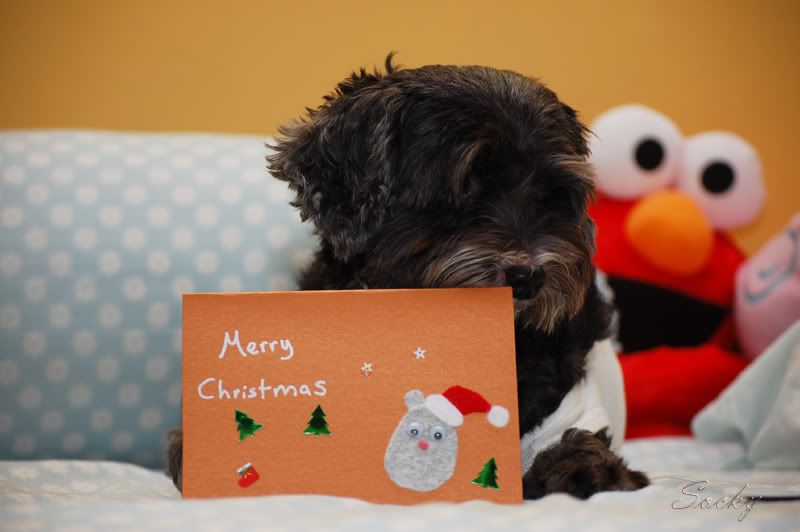 Heres me with her card! I can even feel girlgirl "fur" in the card!

Thank you Girl girl and Eil~ We are gonna get really busy~ Hehe Gonna start writing the cardS
Those whu have email me your address, we will be sending you our Xmas card really soon~

Lots of Love,
Sweety