Hi doggies and girl girl.

I hope everybody wkend is great! I send out all the cards on Monday especially those overseas mail. Local ones i am still writting so some people might recieve it later.

I recieved 3 Xmas card so far~ Girl girl, YY and Maggie cards.
That evil JJ take tons of shoot just to select these few pics to blog. Poor me....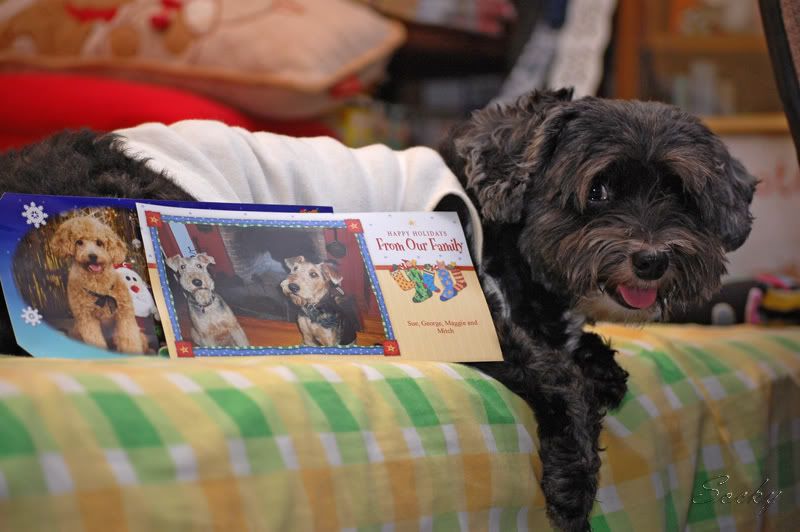 JJ dun like this picture.... so gotta retake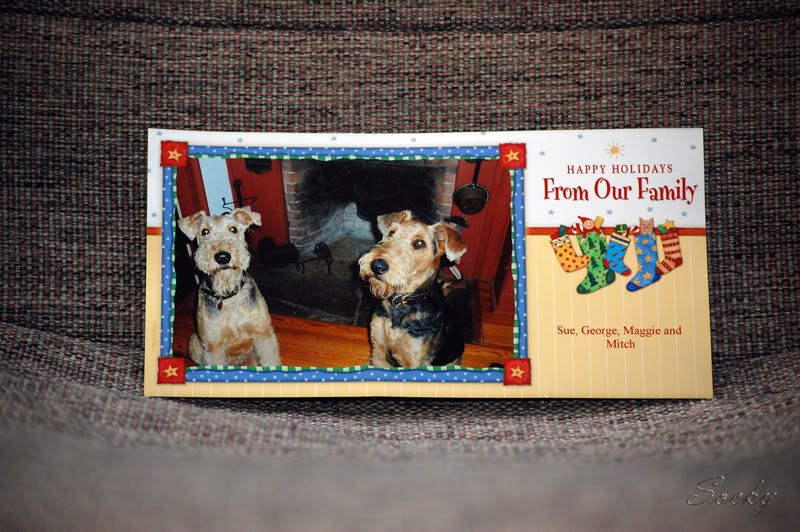 Maggie and Mitch card 1st time we recieve mail from USA. Its very nice!!



This is yy card its so nice!!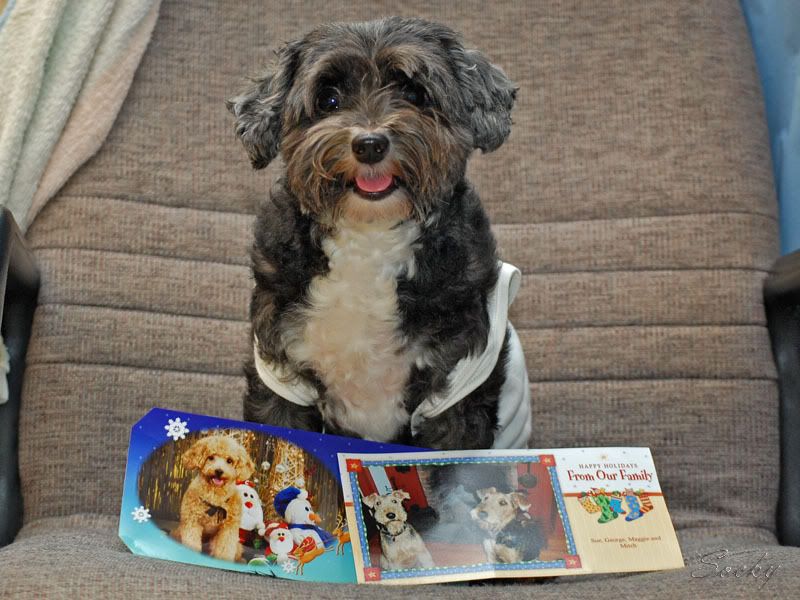 Best photo of the Day!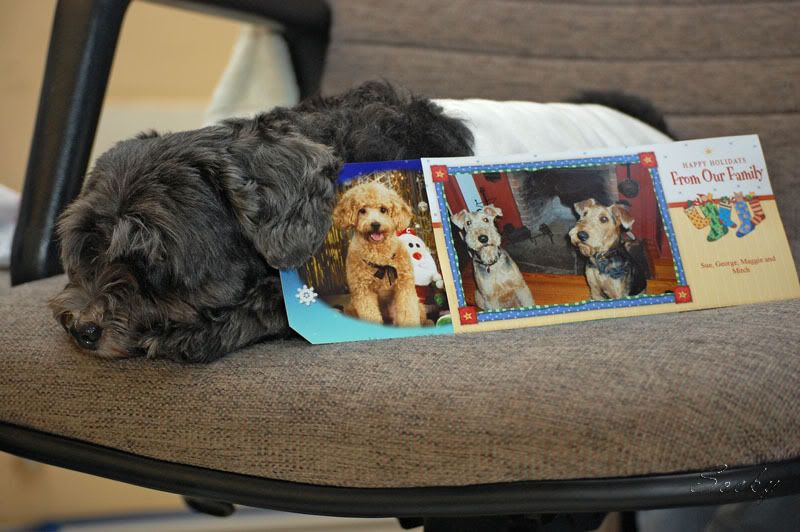 Ok.... i had enough... i dun wanna pose anymore....

PS: Notice i been wearing a t shirt nowadays.. Singapore is a water baby now.. it jus keep raining n raining and raining... i get to wear this t shirt of rainy days to keep me warm.
(JJ: we notice as the weather get colder.. Sweety is sort of in her hibernation mode. lazing around and naping.. plain lazy :P)

Lots of love,
Sweety