Hi Doggies and Girl Girl,

Its Saturday, i hope that everyone have a exciting wkend!

Tell you guys something, JJ has finally decided to trade her FX01 to the Nikon DSLR D40.
Remember she always complain the pictures are blurry, not nice and not up to standard.

Yesterday, she went to the Comex IT show 2007. The biggest it show of the yr to take a look at the DSLR. As Nikon is giving a pretty irresistable deal. JJ decided to spurge her money on it!

Its was a real daring act, as JJ is not train in Photography.

This morning, she woke up freaking early as her new cam battery is charged.
To help her get use to her camera, i decided to be a darling angel and volunteer as her model.

Below are some of the fotos she took. These are the ones she loves the most.



Although its blur but still can make it!



Action shot



JJ is going to make a dog tag for me with this picture!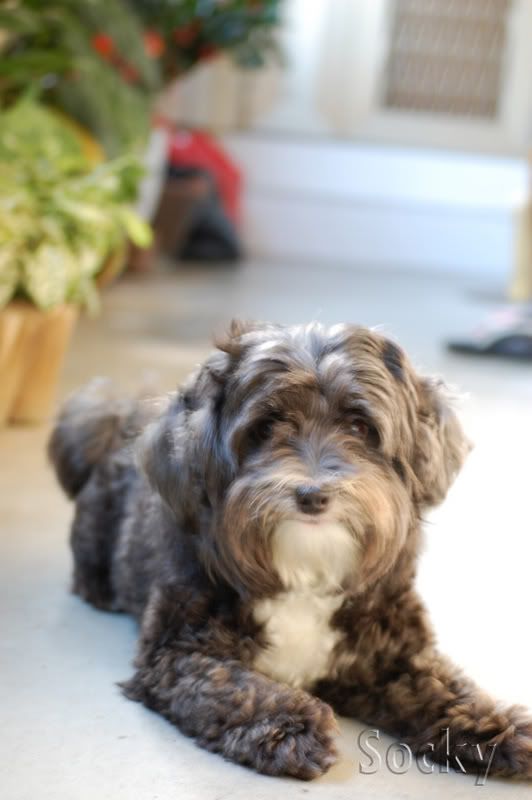 JJ love this, she felt tt it looks like YY.



Favourite Photo!!! Too bad the composition abit slanted.

So from today onwards, we can proudly say byebye to under expose, over expose photos!

Lots of Love,
Sweety