Hi doggies and Girl Girl,

Thank you for the lovely comments abt my new photos and JJ new camera.

After showing off my lovely and bootiful peektures to Bibi hoosman of Saturday nite. Bibi hoosman wanted JJ to take pictures of Bibi too!



Model of the day : Bibi



JJ Fav photo! Love the wind and her grin!




Lick!

After taking those pictures tt satisfy both JJ and bibi hoosman, we settle down to make ourself comfy while... the hoosman played mahjong....

To me, its a extremely boring game.. What fun is there to sit and play shuffling with some strange looking tiles for the whole day. Just cannot understand the hoosman sometimes.. i rather they take me to the beach or the dog run where i can enjoy myself then to rot on the floor.

While mummy daddy and bibi hoosman are mahjong.. Our pest appear! JJ just can't leave us alone to sleep peacefully. Determined to show off find out how good her camera is, she is not letting us go unless she took some good shots.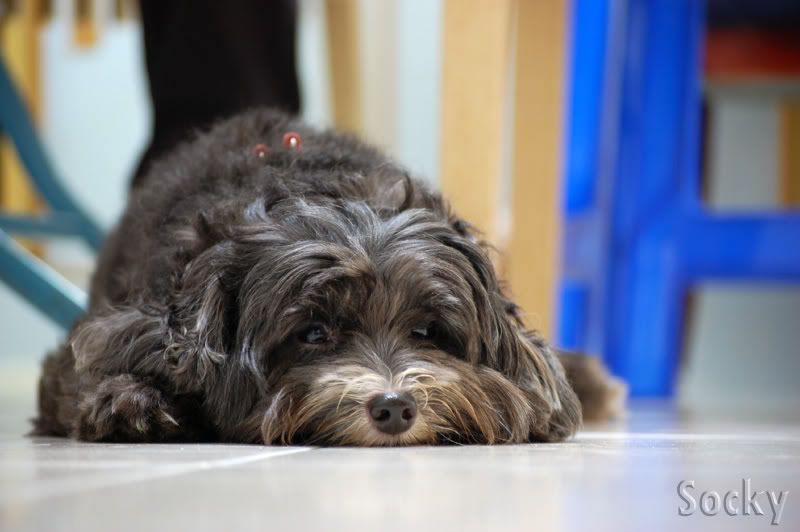 Then she decided to take some weird angles of us.



Finally.. the hoosman satisfy their urges of shuffling the tiles. We get to go out!

Fishing!!!! the hoosmans fish every sunday. Its our fav day too!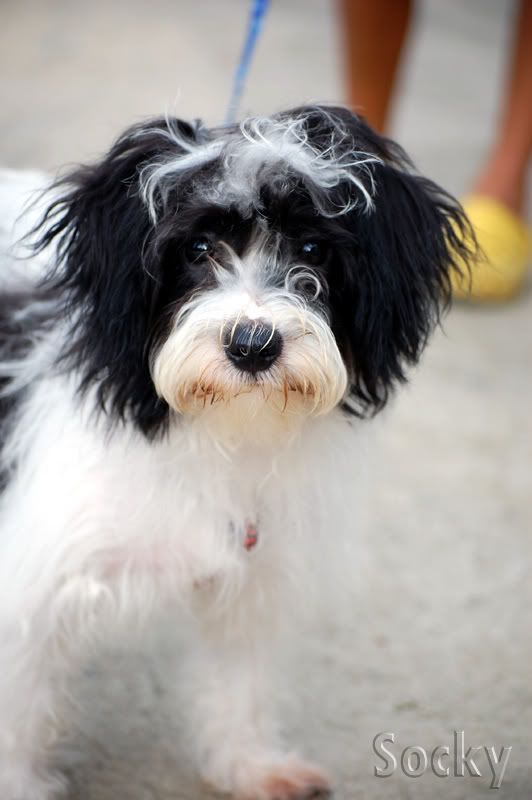 This is Nami, JJ cousins puppy. Isn't she lovely.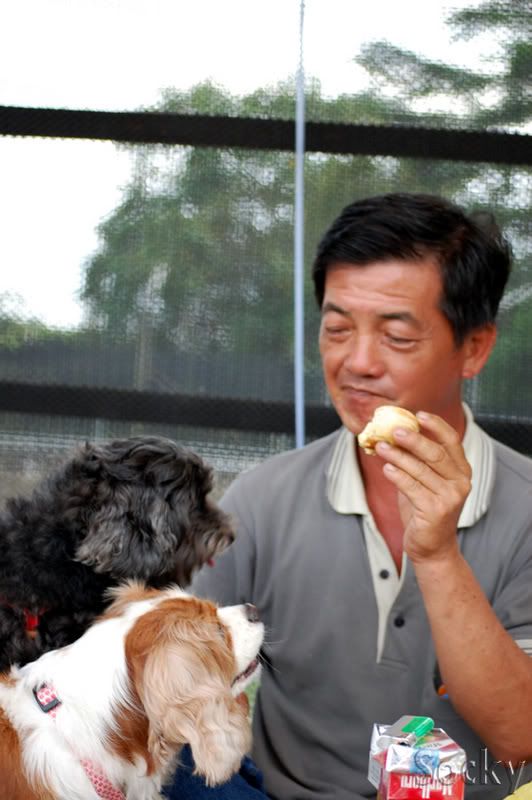 Why we love sunday? coz its the day where the hoosman will let us eat forbidden stuff. Haha
Looks how intense we are looking at daddy. Opps.. we are not suppose to reveal Daddy face in the Internet. Please keep it as a secret between you guys and me~

Me and bibi are best friend. See we look in the same direction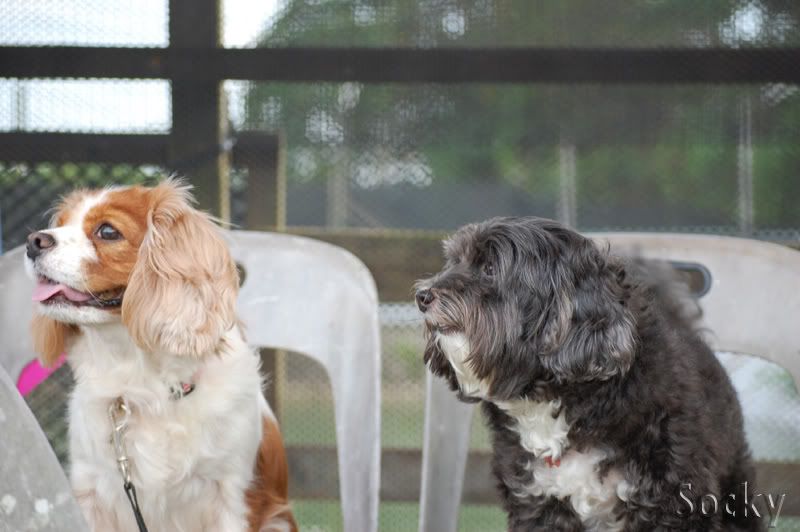 We smile at the same time!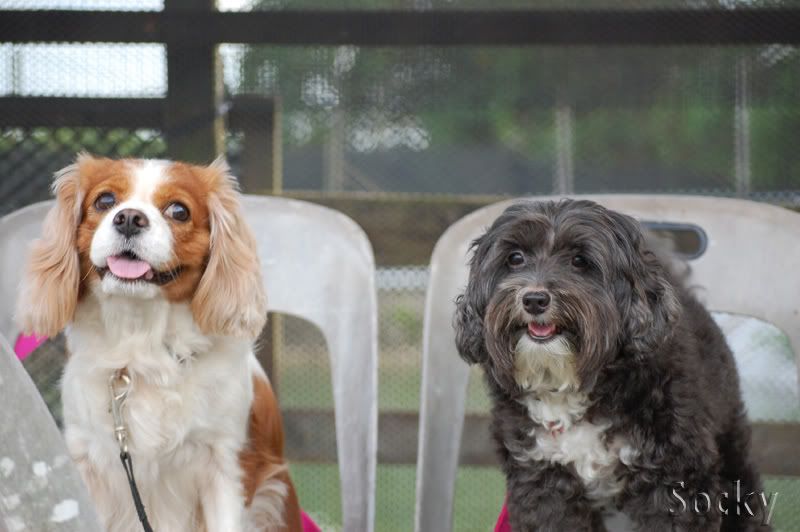 Whats best of all for Sunday?


I have Daddy to carry me around!

Lots of Love,
Sweety